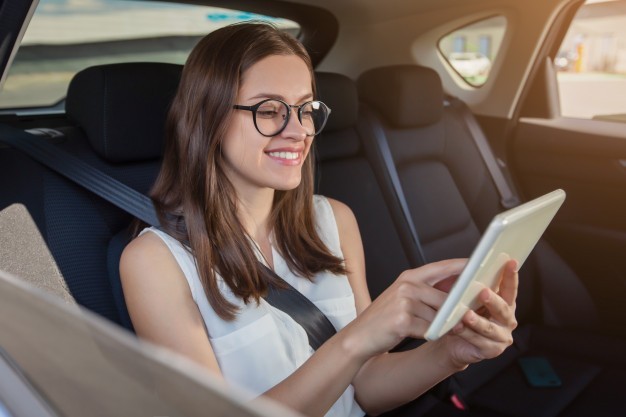 How many times have you wished, while driving in a traffic jam or tired, counting down hundreds of kilometers in a multi-hour drive to a distant destination, to lean back in the back seat of a car and enjoy a leisurely ride or sightseeing or beautiful scenery in wide view? Maybe you thought that such a pleasure, to have your own driver in a beautiful and new car, surely costs a lot and that it is just an unfulfilled dream? Let us inform you – you are wrong!
Autorent provides a Limo service tailored to your needs! For this service, renting a vehicle with our driver, you can choose any vehicle from our fleet, from middle and upper middle class, to classic luxury limousines and vans. At extremely affordable prices, you can use this service for an hour, a day, for several days, as needed. While our driver drives you, you can enjoy sightseeing, shopping, business meetings, an evening out with your loved one, a day trip around the city or a transfer from the airport to the desired address after a hard trip.
Autorent Limo service is also available for various celebrations, weddings, graduations, anniversaries, birthdays, for all occasions when you want to relax and rejoice, to leave the obligation and responsibility of the driver to us.

What are the main advantages of Limo service?

PRACTICALITY - you are not looking for a parking space, we drive you door to door. No stress due to traffic jams, you are flipping through newspapers in the back seat or following social networks on the phone or simply looking at the beautiful facades in the city center with sculptures that tell a story, which you drove a million times but were focused on driving and could not you see them. You don't think about which route to drive. Ladies can wear their favorite shoes with heels because they do not sit behind the wheel.
IMPRESSION - you will definitely leave a strong impression on the environment when you arrive at a business address, in front of a famous restaurant, in front of a theater, in front of a hotel, and our driver elegantly opens the door and lends a hand to help you get out of the back seat.
CONCIERGE - while you are at a meeting or lunch, our driver will make a purchase for you, go to pick up the clothes from the dry cleaner, personally take the binding letter to the given address, etc. Our driver is also your personal assistant.