Belgrade Airport
AUTORENT has been operating at Belgrade Airport since 2003. Clients who land at Belgrade Airport, immediately after leaving the customs, see the Autorent branch on the left. Our doors are always wide open to passengers and visitors of Belgrade Airport. Autorent at Belgrade Airport has working hours from 7 am to 10 pm every day of the week, but our valued clients with a confirmed reservation, we wait also outside working hours. If our clients need additional services at Belgrade Airport, we are here to provide assistance as a concierge service - to book accommodation or a good restaurant, to rent an office, to make a transfer with our driver, to receive and deliver a shipment for relatives and friends, to store luggage, to organize sightseeing in Belgrade with a tourist guide, to organize excursions, and everything that the client needs in addition to rent a car service during their stay in Belgrade and Serbia.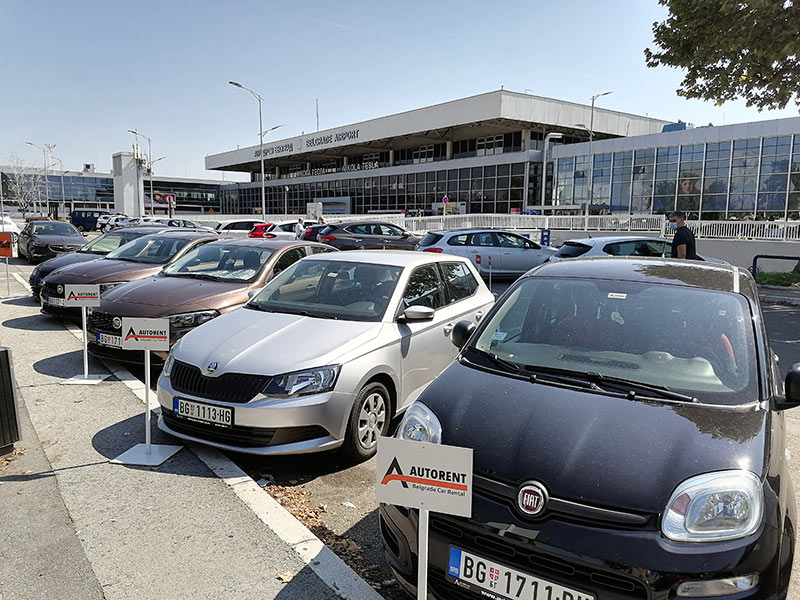 Autorent is fantastically positioned with its branch office at Belgrade Airport, which, unlike other car rental agencies, is not a counter but a modern walkin office with a counter and seating area for our valued clients, where they can rest and wait for the preparation of documentation for car rental.
Belgrade got its first airport in 1910 and was located in Banjica, on the site where the Military Medical Academy (MMA) is located today. Later, Belgrade Airport was moved to the location of today's New Belgrade, more precisely to the site of today's Airport City business complex. In the years before the Second World War, in 1939 and 1940, 14 airplanes took off and landed daily from Belgrade Airport with international airlines, with several hundred passengers. It is interesting that at that time, Belgrade Airport was one of the largest airports in Europe. Fighter airplanes that defended the sky over Serbia in April 1941 took off from the Belgrade Airport, called the "Old Airport" after the war, to meet the German aggressors.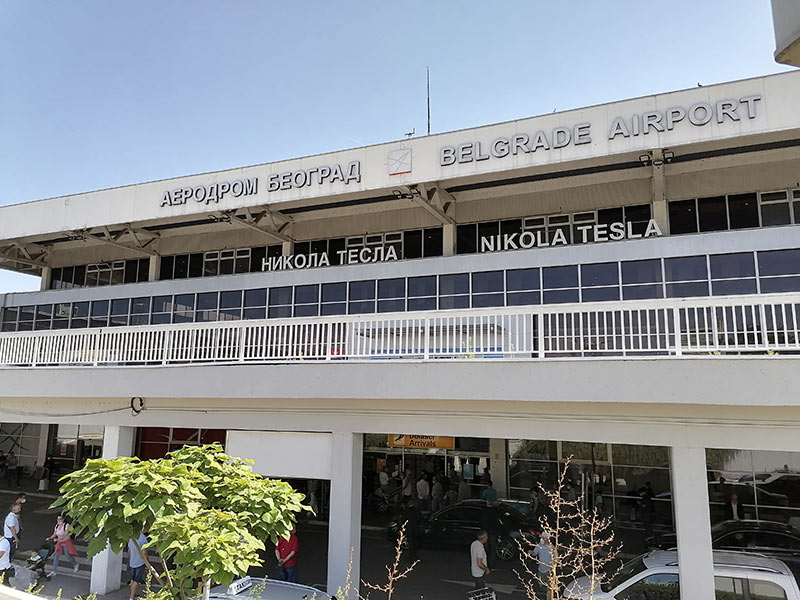 From 1941-1944, Belgrade Airport was used by the German occupiers, who blew up the airport building during the withdrawal. After the Second World War, it was necessary to build a new airport. At today's location in Surcin, 18 km from the center of Belgrade, in 1962, Belgrade Airport was rebuilt, which had one runway 3000 meters long. In the following years, Belgrade Airport was upgraded and in November 2008 it changed its name to Belgrade "Nikola Tesla" Airport.
From December 2018, the new owner of Belgrade Airport is the French company VANCI, which received a concession for 25 years, until 2043. The number of passengers at Belgrade Airport reached 5.3 million in 2017, and the capacity of Belgrade Airport is planned to expand, to increase number of passengers annually to as much as 14 million. This is great news for Autorent because by increasing the number of passengers at Belgrade Airport, the number of users of our rent a car service at Belgrade Airport will also increase. So, in the last 110 years, the number of passengers at Belgrade Airport has increased from 50,000 to 5 million a year, and in the next 25 years, that number will increase three more times. The good news is that Belgrade Airport will also become a regional cargo center, which will contribute to the development of the local economy. The infrastructure for the cargo center of Belgrade Airport is being expanded, as well as the expansion of the airport building with new access bridges for boarding and disembarking passengers, as well as the VIP sector because there are more and more private charter flights used by business people from all over the world, who can afford luxury air travelAt Belgrade Airport, we welcomed and sent off world-famous film and music stars, athletes, artists, statesmen. Belgrade Airport is especially visited during the arrival of our sports teams after winning medals at world and European championships or Olympics. Let's not forget, more and more often at Belgrade Airport we welcome our young geniuses, pupils and students who win world medals at the Olympics in mathematics, physics, computer science, etcBelgrade Airport has been for a long time the only commercial and international airport in Serbia, but fortunately, that is no longer the case. Nis Airport and Kraljevo Airport, from year to year increase the number of passengers, using services of low-cost airlines, such as Wizz Air, Air Berlin, Ryan Air and others, providing cheap flights to major European cities, such as Vienna, Milan, Berlin, London, Munich, Malmo, Barcelona. These low-cost airlines are also landing and taking off from Belgrade AirportBelgrade Airport is a place of touching meetings with relatives and friends returning from abroad, a place of meeting business partners, a place that is the first impression for people who come to Serbia and Belgrade for the first time. That is why it is important that Belgrade Airport and all employees at Belgrade Airport provide quality service to passengers and visitors, in order to constantly return and meet. Autorent gives its full contribution to the positive impression of Belgrade Airport, by providing quality car rental services, by appearance of its branch and by appearance and behavior of its employees.We at Autorent are convinced that the future development of Belgrade Airport will inevitably affect the development of our car rental service, for the mutual satisfaction of us and our clients.Welcome to Belgrade Airport and welcome to Autorent!